Beyond the Lenten Fish Fry
Hacienda & La Señorita | Based in South Bend, Ind.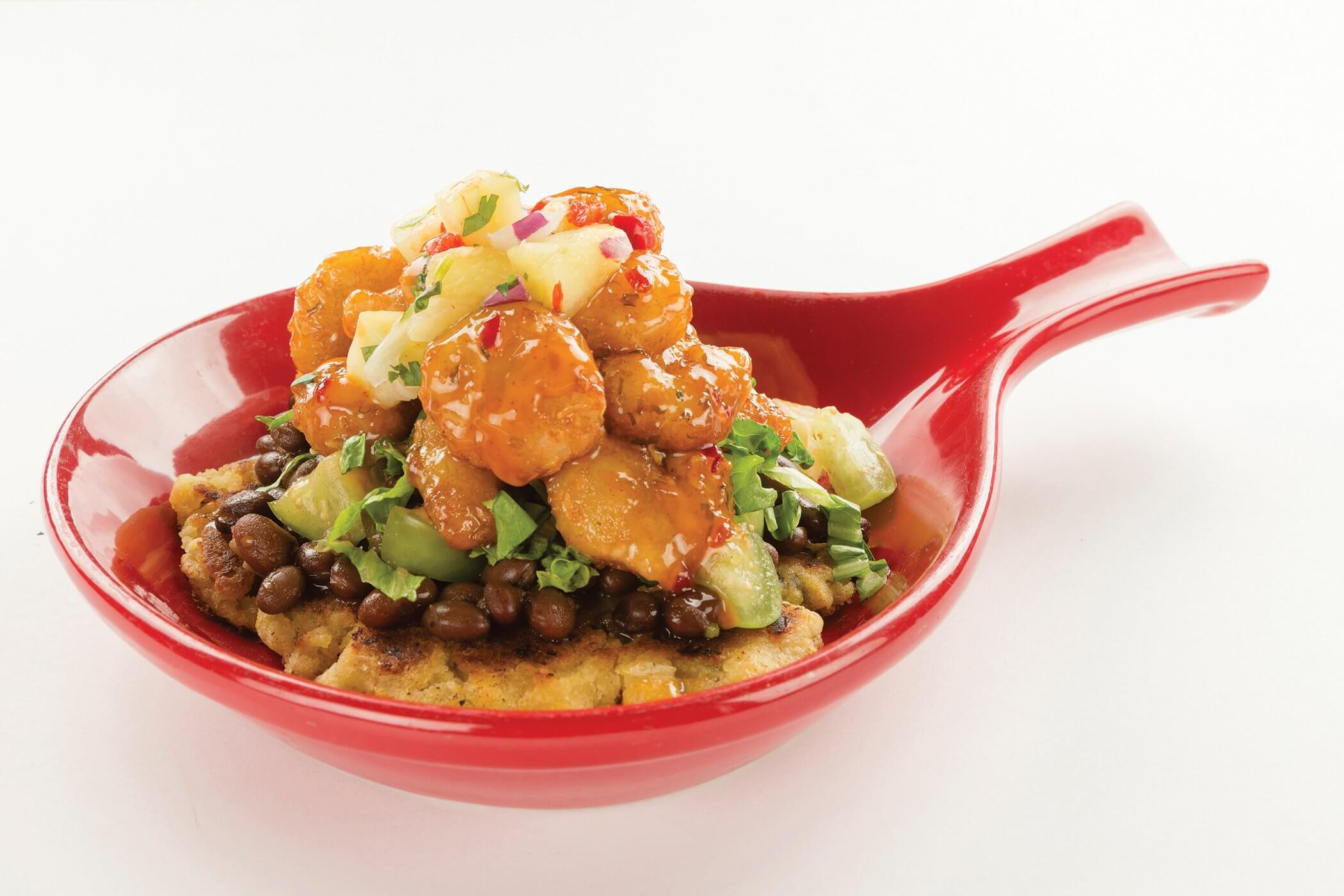 Bongo Shrimp Tostada: Sweet corn cake, black beans, grilled tomatillo, coconut shrimp, pineapple salsa, chipotle sauce.
To mark the Mexican holiday of Carnaval and the Lenten period that follows, Hacienda and La Señorita Mexican Restaurants wanted to introduce a seafood-centric LTO. Enter the Bongo Shrimp Tostada. Gary White, Food and Beverage Director, and Peter Haase, Hacienda Manager, landed on a festive "tostada" with layers of flavor and texture. It starts with a sweet corn cake grilled on a flat-top grill, topped high with black beans, grilled tomatillo, shredded lettuce, coconut shrimp tossed in rum glaze, pineapple salsa and a chipotle sauce to finish. "Sweet, sour, heat and crunch all balanced to make a satisfying entrée that went well beyond the usual fish tacos of other Lenten seasons," says White.