Alfredo Innovation
Fazoli's | Based in Lexington, Ky.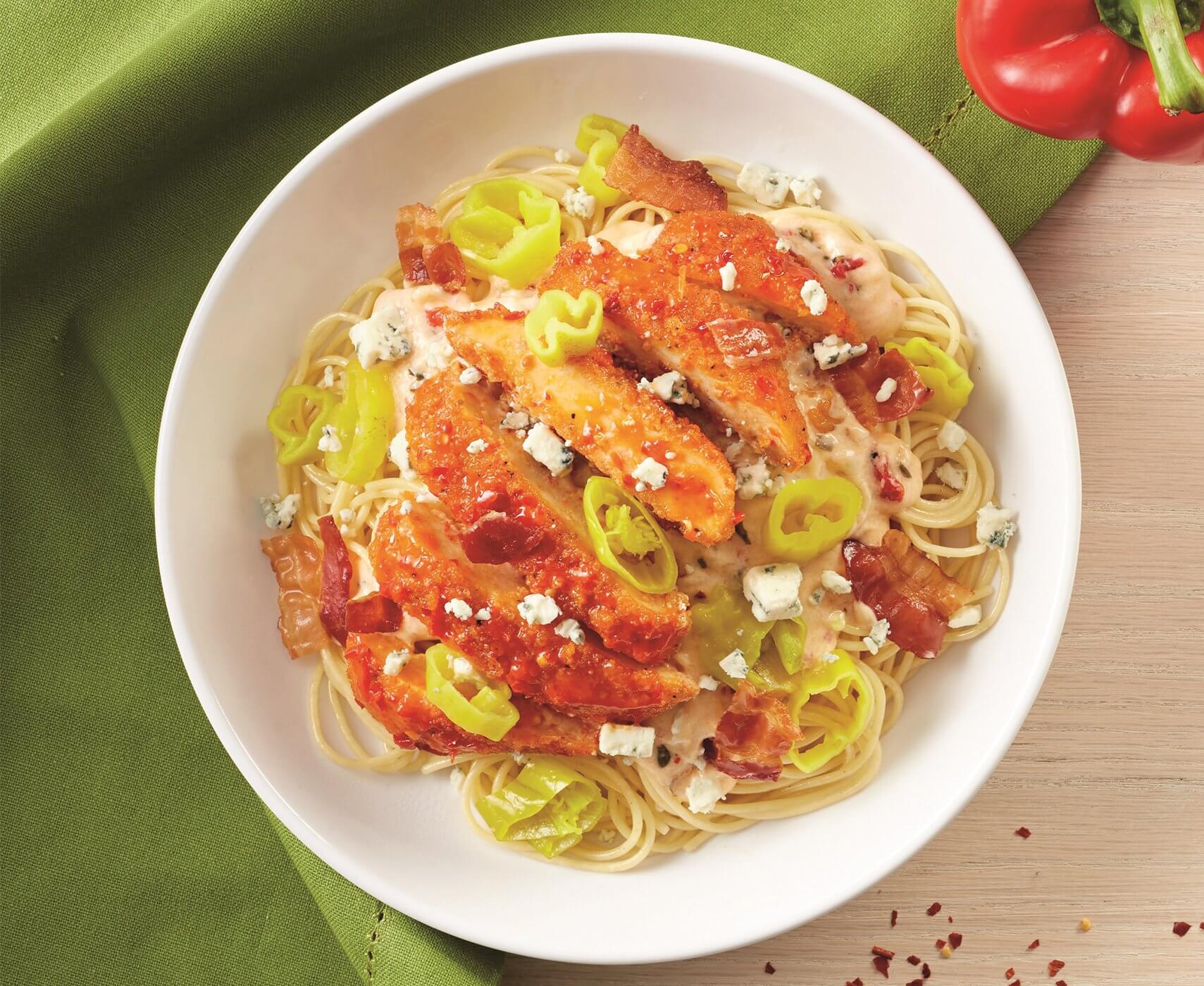 Alfredo Innovation
Fazoli's | Based in Lexington, Ky.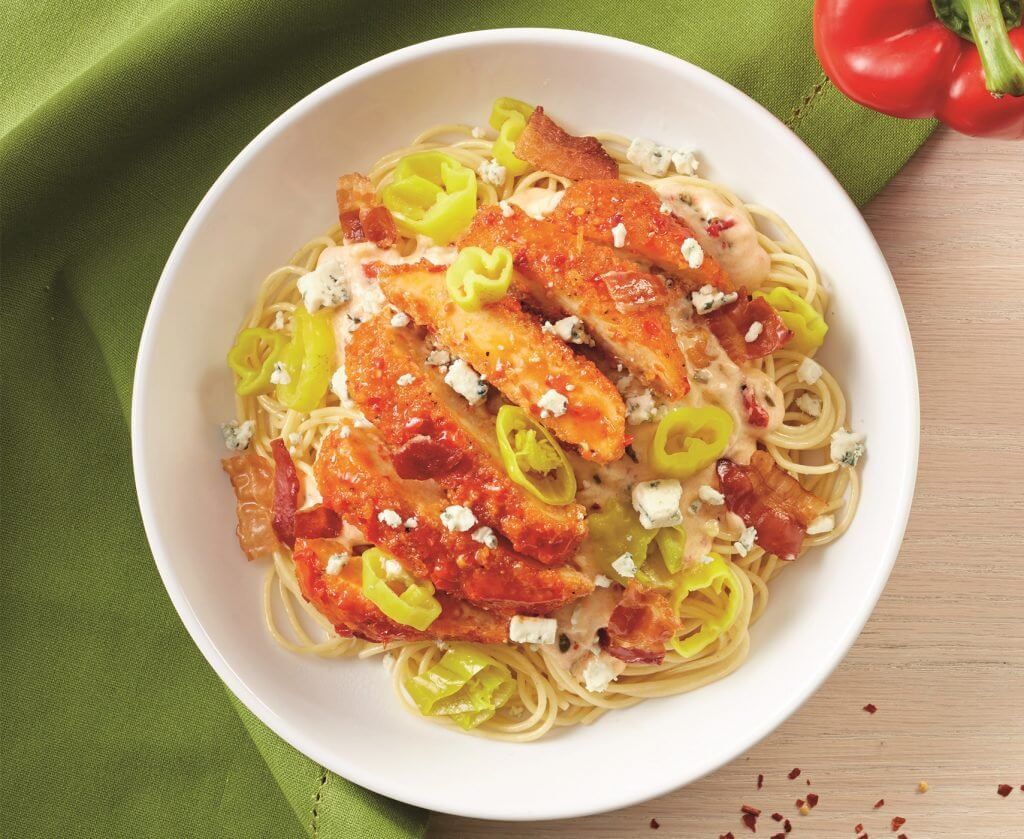 [photo_caption_and_credit]
Utilizing Alfredo sauce's longevity as a beloved profile, Fazoli's put it to work as a flavor bridge in a bolder menu build. As part of an Alfredo Fest promotion, Rick Petralia, R&D Chef, developed the Angry Chicken Alfredo. Fried chicken breast is tossed in a spicy Calabrese sauce served atop spaghetti with the housemade "Angry" Alfredo Arrabbiata sauce. Bacon, pepperoncini and Gorgonzola cheese finish the dish. "This dish was engineered to have the perfect balance between heat and flavor," Petralia says. "We don't feature spicy menu items often, so we wanted to ensure that we did not overwhelm our guests."
The "Angry" sauce is made by adding the spicy Calabrese sauce to Fazoli's existing Alfredo sauce, along with crushed red pepper, bell pepper, sun-dried tomato, garlic and basil. "The outcome is a brand-new, distinctive sauce using ingredients we already have in-house," he says.
This story tagged under:
[post_tags_and_cats style="ticket"]